Customer Reviews
Write a Review
Ask a Question
Even better gift!!!
Absolutely obsessed with this!!! I've purchased 3 of these necklaces in the last two months for my girls and they are absolutely loving them!!! The piece is exactly as shown in the pictures. Quick ship. Great quality. Super cute. Absolutely NO complains at all. Perfect size for younger girls and teens. I even plan on ordering more of these necklaces in the future! I even want one for myself! Buy! You won't regret it....and the price is amazing!!!!!!!!!! Totally worth it! 5/5 stars.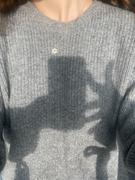 Cute necklace for the price
Adorable tiny necklace that may be worn alone or layered with other necklaces. It's incredibly delicate and adorable. I wouldn't recomment wearing it for days on end or showering with it on, but if you're like me and just wear necklaces once in a while, it's definitely worth it.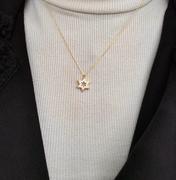 Well-worth the money
First and foremost, I rarely write reviews, but this necklace merits one. I have a severe nickel skin allergy that causes hives if I wear a "cheap necklace" for more than a few days in a row. I've been wearing this every day since June 10th, and the fact that it's almost December says a lot. This is THE most ideal choker and it's so tiny and CUTE that it's not corny at all. ORDER 2 FOR THE PRICE I'd pay ten times as much for this necklace. I am blown away it hasn't once irritated my skin or left any green color like a typical cheap necklace would. I cant recommend this enough!!! <3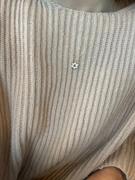 Durable so far
Accidentally wore it in a clorinated pool for a little bit but nothing happened and it's never been damaged! It's the perfect size and length, so dainty and flattering! I was worried about the gold fading (because it's so wonderfully affordable) but it hasn't- not even a little bit!!!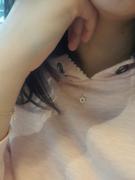 Size options please
Simply perfect! I bought this as more of a choker, which goes well with certain ensembles, and the 18 is my go-to for every day, with nothing on it. However, pendant looks wonderful with it as well. The quality is excellent, and the pricing is unbeatable. Need more size options, tho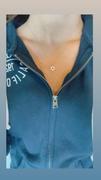 06/25/2022
Anonymous

United States
Star of David
It was perfect for my granddaughter!! And she loved it!!! Phew!!!!
Nada
la cadena ya se ve demasiado delgada