Customer Reviews
Write a Review
Ask a Question
I received my music note necklace and I'm very happy with it. I needed to exchange my original purchase because the 14" chain I ordered was too short. I sent it back and got the 16" - which fits exactly as I wanted it to! The craftmanship is superb and customer service experience was excellent. I will buy from this shop again soon!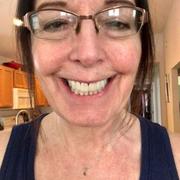 02/13/2022
Jean R.

United States
Charm is very small
Charm much smaller than shown. DIsappointed but not returning
im a musician
music gives life and this necklace is even better than that????????? I'M SO HAPPY THAT NOW I'M BE ABLE TO WEAR THE THING I LOVE THE MOST WHILE SEEM STYLISH.
music and gold even better
I bought this necklace for a friend who is a music teacher in an elementary school. she said even her students couldn't keep their eyes off this necklace! I'm so glad I bought this one. Thank you.
too basic
the design is too basic. I got it as a gift but it would look better if it was bigger
Hey Josephine, The pieces are in the exact size as in the photos. If the gift isn't welcomed we can always replace it.
Happy birthday my love
My gf has a beautiful voice so I got this to tell her that if we're at the end of the world hers is the only sound I wanna hear. And you know what she said? How can real gold be so lightweight? I DON'T KNOW KAT WHY DON'T YOU ASK GELIN CAUSE THEY JUST STOLE MY SCENE?????