Customer Reviews
Write a Review
Ask a Question
Nice and affordable
100x's YES!!!! At first review I was hugely skeptical about these since i dont trust buying gold online. But as soon as I opened the package, I was relieved!! They're not at all heavy, just wait until you put them on. They're absolutely darling! A classic and minimalist touch. I'm actually waiting for another (different) pair in the mail as I type this up! Love you Gelin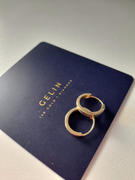 Classy
This is such a great price! In an effort to avoid color change I make sure to replace my earrings at the end of every day into a resealable plastic bag they came. I have not encountered a change in the appearance of the earrings in color or texture and I've had and worn these everyday for more than two months. I highly recommend these earrings and will repurchase them for gifting soon!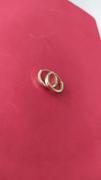 Good for everyday use
Because I'm allergic to nickel products, I always wear gold hoops. When I lose one, it costs a lot of money. I've tried various hypoallergenic earrings, these are great. I've been using them every day for the past 9 days and If I lose one, I won't have to spend hundreds of dollars to replace it. I will absolutely purchase this item again so that I can have a spare set. Thanks!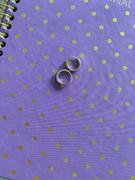 03/23/2022
X

United States
Awful
Somehow my review disappeared. These are very cheap. No customer service assistance when I asked to return them. Buyer beware.
Hey there, Thank you for informing us. It looks like we can't reach you via your email. Make sure you send us either the email address you used at checkout or your order number via gelin@gelindiamond.com.
03/16/2022
Anonymous

United States
Disappointing, and no customer service
Poor quality. I emailed and called customer service for a refund and no one got back to me.
Arrived late in a good condition
They were in a great condition but arrived a bit late.
No allergic reactions
Looks great and didn't cause any allergic reactions which is rare for me. I'm glad I bought this.